12 New England Inns That Are Total Gilmore Goals
1. The Mayflower Inn and Spa in Washington, CT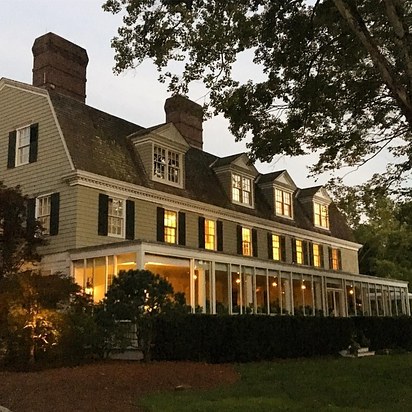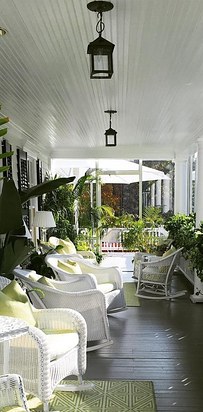 If the Mayflower doesn't feel like the Dragonfly to you, nothing will — since it's supposedly the place that gave Amy Sherman-Palladino herself Connecticut inn-spiration (sorry). In addition to being fully outfitted with porches and tea rooms rife with reading nooks for Rory, it's got a relaxing spa, a sun-filled indoor pool, tennis courts, a putting green, and concierge services to give even the Dragonfly itself a run for its money.
2. The Winvian Farm in Litchfield, CT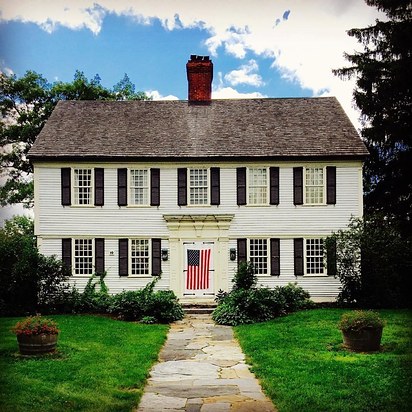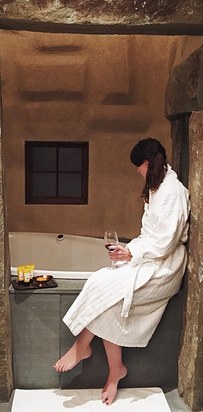 This is the spa weekend destination Lorelai and Emily SHOULD have gone on. The Winvian not only offers a wide variety of pampering treatments, you don't have to eat like a yogi to enjoy them (champagne, cheese plates, and other treats are available in the spa and there's a luxurious farm-to-table restaurant on site as well).
3. The Ocean House in Watch Hill, Rhode Island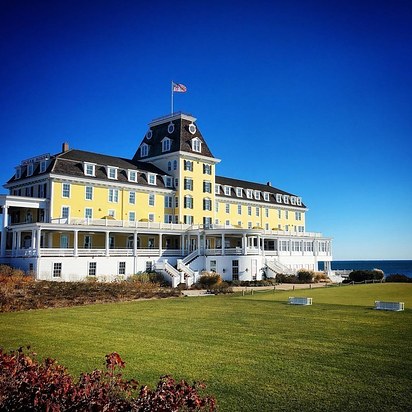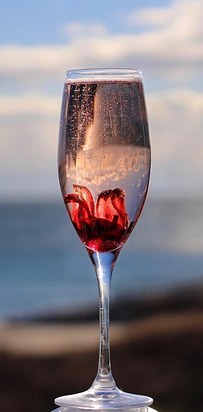 With a dress code, Mercedes fleet, tea service, and top-notch spa, Ocean House is probably what Michel always wanted the Dragonfly to be. Additionally, this beautifully situated ocean front hotel offers award winning food, an elevated cocktail list, and complimentary cooking classes. Swoon.
4. The Inn at Round Barn Farm in Mad River Valley, VT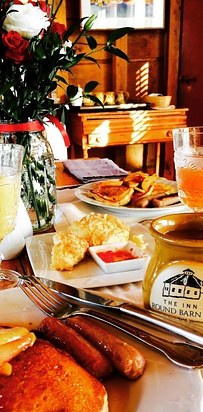 One of the number one reasons we'd want to move to Stars Hollow is getting to spend fall in New England and the Inn at Round Barn couldn't be better situated to let guests enjoy the best of the season. Combine these views of the beautiful outdoors with a delicious breakfast and in-room fireplaces? Oy with the poodles already, we're 100% down to move in.
5. The Inn at Weathersfield in Perkinsville, VT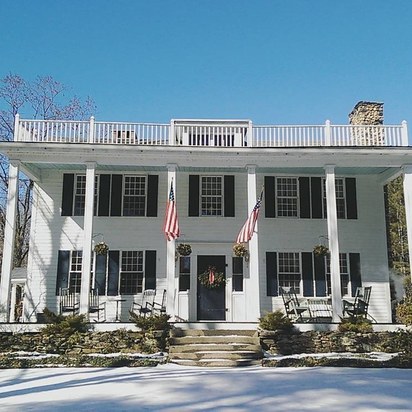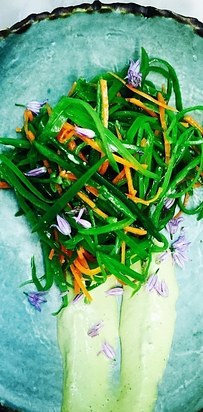 The Inn at Weathersfield is total Sookie + Jackson material. Not only does it boast an impressive farm-to-table menu (the inn is vocally committed to using locally-grown produce), this quaint hotel also offers top-of-the-line cooking classes to guests. Each of the ten rooms, ranging from rustic to lux, is unique — except for the fact that they're all gloriously stocked with warm chocolate chip cookies.
6. The Pomegranate Inn in Portland, ME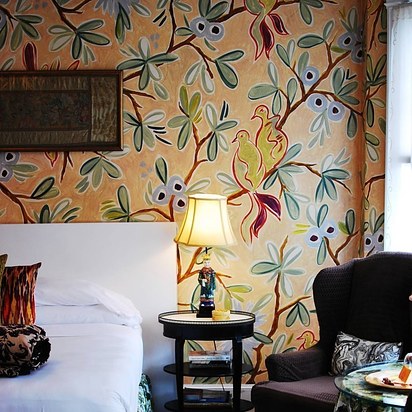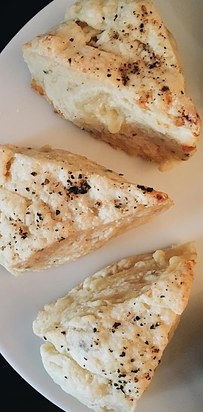 In the unlikely event that Mrs. Kim and Lane ever decided to go on mother-daughter bonding vacation together, this would be the spot. Traditional elements like fresh cut flowers, beautiful antiques, and tea by the fire would keep Mrs. Kim happy, while bold design statements, updated amenities, and proximity to a modern art museum could ensure that Lane keeps her sanity too. Who knows — Mrs. Kim might even go wild enough to try some of their indulgent pastries.
7. White Elephant Village Inn in Nantucket, MA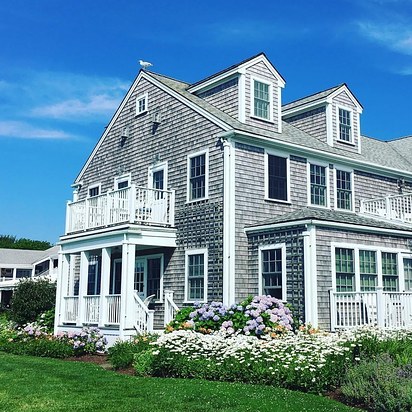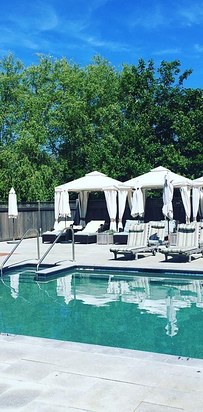 From its Nantucket location to its meticulous service to its high end amenities, this Inn seems like the right location for any with Emily Gilmore tastes. Guests at the inn can enjoy cabanas by the pool for summer relaxation, pre-arrival and an onsite concierge, use of BMW vehicles, daily afternoon port and cheese, and priority access to the White Elephant Spa.
8. The Castle Hill Inn in Newport, RI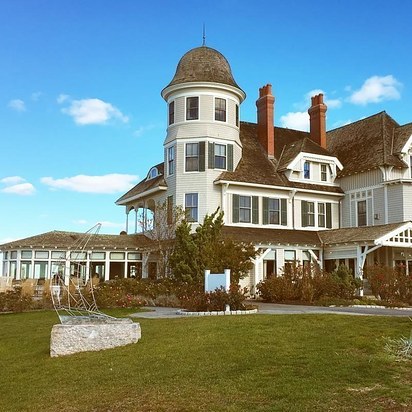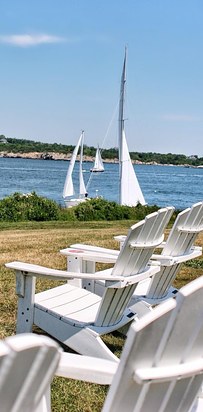 Newport, RI is famous for its grand historic mansions that belonged to some of America's wealthiest families including the Vanderbilts and Astors (even the Huntzbergers would feel like they're in good company). This luxurious historic inn at the entrance of Narragansett Bay stands up well caters to this illustrious crowd well, with spa services, a private beach, boat use, and a menu using ingredients sourced from their own garden.
9. The Black Point Inn in Portland, Maine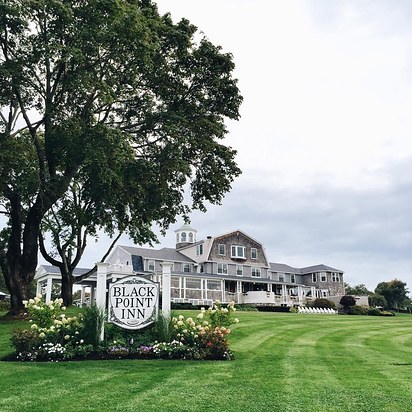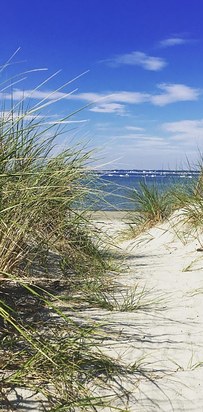 Like Lorelai's Dragonfly, the Black Point Inn gets some of its charm from its age (its been around since 1878). Also like the Dragonfly, its got luxurious updated amenities (thank god — an 1878 shower might be too much to handle), along with private beach club access, ocean views, in-room massages, a geo-thermal heated pool, and use of bikes, kayaks, and fishing equipment.
10. The Franconia Inn in Franconia, NH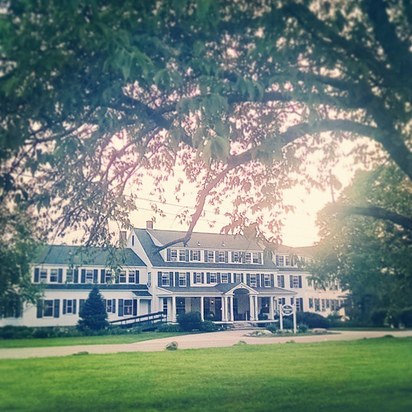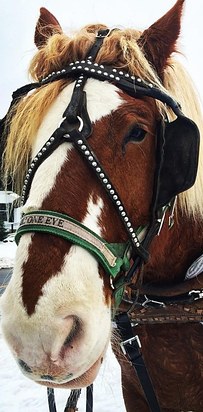 This New Hampshire inn would be a good compromise weekend getaway for couples like Luke and Lorelai, with one outdoorsy sports nut and the other morally opposed to any and all physical exertion (especially if it involves going outside). At the Franconia you'll find cozy fireplaces, hearty breakfasts, and stabled horses for the Lorelai types (à la Cletus and Desdemona), and hiking, fishing, boating, swimming, skiing, and snowshoeing for the Lukes.
11. The Kelley House Martha's Vineyard, Edgartown, MA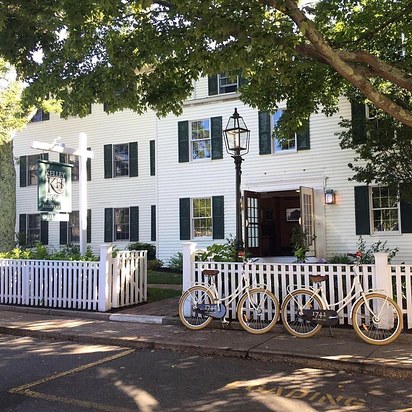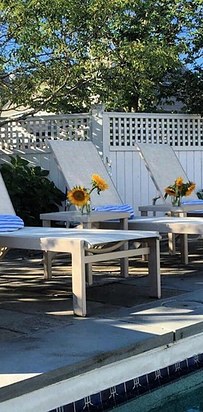 While Logan and Rory's attempt at a double date weekend with Lorelai and Luke in Martha's Vineyard couldn't have been more awkward, the peak-quaint location certainly can't be blamed for it. The Kelley House has been honing its hosting skills since 1742, and visitors today are treated to evening milk and cookies, an outdoor pool (with a poolside bar), and proximity to beaches, vineyards, and golf courses.
12. The Bee & Thistle Inn in Old Lyme, CT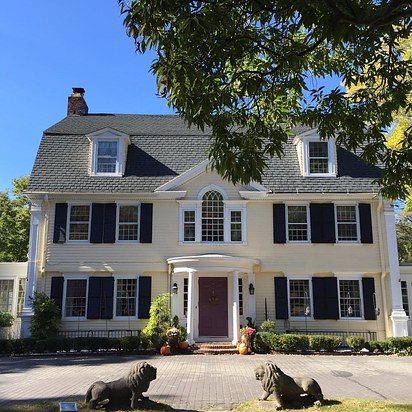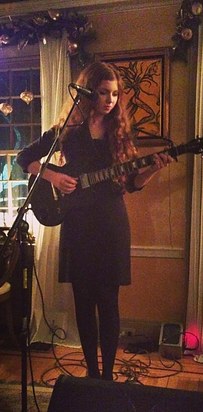 Brimming with small town charm and history, this cute New England inn is just quirky enough to belong to Lorelai. Traditional elements like afternoon tea meet whimsical local artisan crafts to give this inn its unique and eclectic charm.