Online reviews are not only a mine of invaluable information, they can also soothe the jaded, jet-lagged spirit by showing another traveller had it a whole lot worse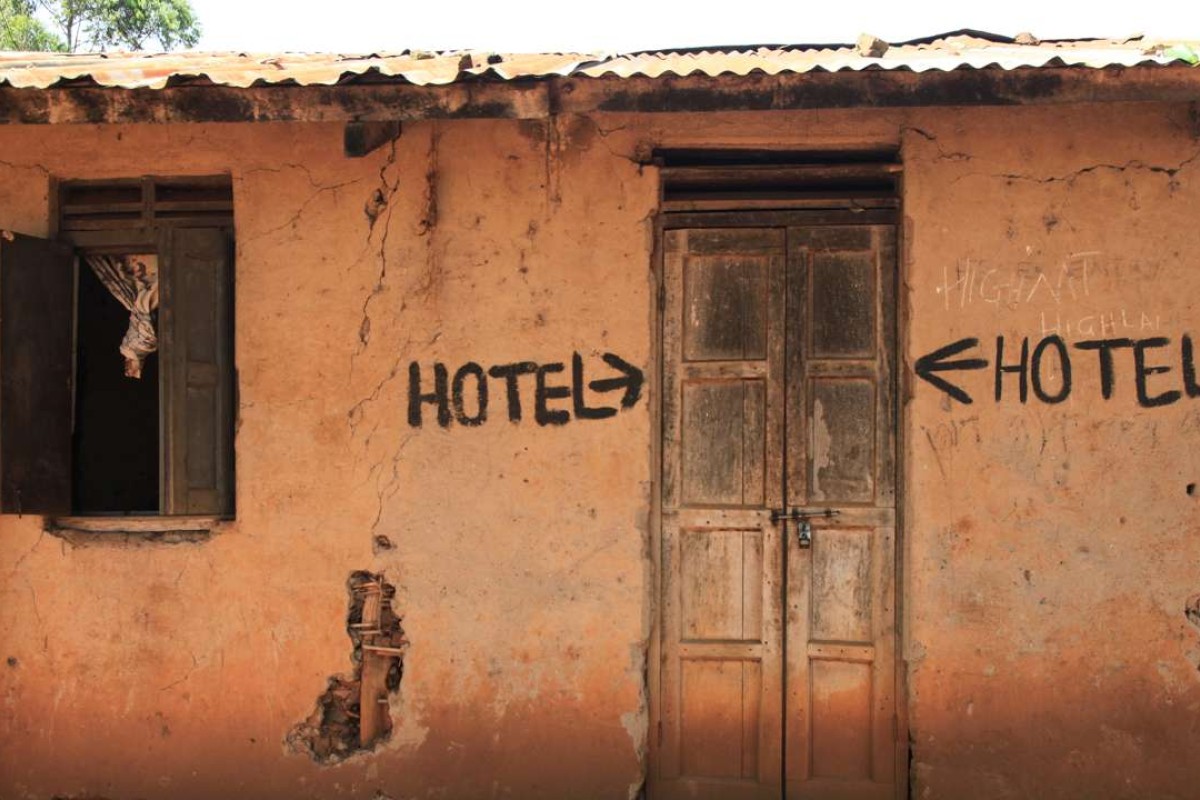 .
With an early morning flight to catch, I recently needed to stay overnight near Heathrow Airport. Purely for research purposes I decided to book a room at the lowest rank­ed lodging I could find on the TripAdvisor website. There were a handful of flea-bitten contenders and plenty of damning reviews but one particular sentence encapsulated the frustration, anger and disappointment of staying in a crap hotel: "Would rather sleep under a bridge than stop here again."
I booked immediately – what could possibly go wrong?
As it turned out, the staff were charming and my renovated room was spotless. Even the bed bugs had checked out. New owners were in the process of turning the place around, which goes to show that pro­pri­etors will raise their game (or sell to some­one who will) if enough of us whine online.
Here, then, is a selection of gripes and harangues taken from hotel booking web­sites. I won't mention any of the underper­form­ing establishments by name, as I don't like to create more enemies than necessary, but if you're curious, a spot of search-engine detective work will reveal all. Bear in mind that they may all be under renovation or new ownership by the time you read this.
1 There are dozens of hotels in the vici­nity of Mumbai International Airport and maybe it's unfair to highlight a low-scoring property that has only received half a dozen reviews. Still, if you can't even get the basics right: "It took an age to find the place, based on the fact that they submitted an incorrect address to booking.com."
And make sure you settle your bill when you arrive, or else: "The staff run behind the customer until he pay full amount without leaving the customer to relax."
2 A hotel guest in Yangon, Myanmar, had an experience that started badly and went downhill: "… the toilet was leaky (so when you were sitting on the toilet, you got water dripping on your head)".
"One of the wall lights above the bed in one of the rooms fell down, narrowly missing the head of one of us."
"(W)e found a rat hiding behind the ward­robe. I … told the guy at the reception. To my surprise, he told me that there was not much they could [have done] about it, they did not know that there was a rat in our room. A man/rat chase then began. Even­tu­ally the staff located the rat behind one of the bedside tables, so he pushed the table killing the rat, with blood all over the wall."
3 Rodents also appear to be a prob­lem at a hotel near Bangkok's Don Muang Airport, according to one disgruntled punter who quickly lost his appetite: "… saw a huge rat in the dining area (thought it was a squirrel)".
Wildlife wasn't confined to the restaur­ant: "The worst thing about this hotel is the small cockroaches you can find everywhere in your room: on the floor, walls, tables, closet, and even on the electrical kettle and the cups available in the room!!!"
Wait, there's worse: "Got stuck in the lift, the alarm did not even work."
"The whole placed smelled of fish and urine!"
4 Bed bugs are a recurring theme . This jet-lagged traveller, who stopped over in Kuala Lumpur, was itching to get home after a holiday but ended up itch­ing for another reason: "…woke up with what I thought was a mosquito bite on my ankle. There i noticed my other foot with more little bites. Since they were all on my under­side of my body I knew they were bed bugs."
A female tourist at the same hotel was not going to let the bugs bite: "There was no proper bedding at all, and the furniture was like it was picked up from the side of the road. I lay on top of the bed just in case."
5 A number of guests won't be returning to a hotel near Ho Chi Minh Airport, in Vietnam: "Basic room, bare wires showing … you could tell that there had been an electrical fire in the room."
And this hapless holidaymaker was forced to pay an inflated room rate just to get his travel documents back: "As they had kept my passeport [sic] as a deposit, I paid what they asked for. That was the ONLY solution to get the passeport back."
6 Rodents again. Outwitting staff at a Manila airport hotel this time: "… a mouse darted across the room, we called for the housekeeper … who offered to kill it for us and proceeded to batter it with a brush, but the little mouse being far quicker than the housekeeper dodged out of the way back under the bed."
One irate overnighter described the place as "Fawlty Towers without the humour" while another searched for positives: "One out of ten and that is because the security guard was friendly."
7 Sometimes the journey from the airport can be as hair-raising as the stay. This visitor to Colombo, Sri Lanka, had a ride she will never forget and the hotel taxi driver will probably never remember: "The driver was dangerous and drunk – we came incredibly close to being in several accidents. He couldn't drive in a straight line; everyone was beeping at the car and wouldn't listen to us when we tried to talk to him so we could get a different taxi."
8 Reviewers have plenty of advice if you're considering a hotel in the North Korean capital, Pyongyang: "The floors are all heated, so much that it's a good idea to keep nothing on the floor, for any items put there might melt. Fortunately, the bathroom floor is very cold, so you can safely store your stuff there."
"There is no service, padlocks on the fire escapes, no showers, no water or electricity most days but who cares; you'll be out in a week if you behave yourself!"
According to one commentator, the secret is to forget that you're supposed to be enjoying yourself: "Think of it as a form of military training and you'll love it."
Tim Pile